A brilliant morning for Tai Chi in Chicago's Millennium Park today.  Over 50 people joined us on the Great Lawn in the morning sun.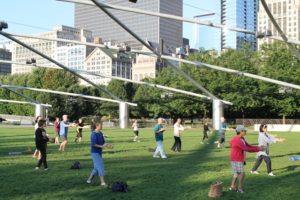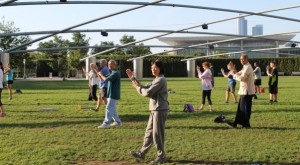 The session continued our introduction of the Qigong set Tai Chi Circling Hands and the first moves of the Wu Style Short Form.  It was a great group, and I could see how their movement improved as they practiced the powerful, yet low-impact moves of these sets.
Join us next Saturday at 7 am on the Great Lawn!