Report from our September Tai Chi for Knee Health Workshop – learning to take better care of our knees with Tai Chi.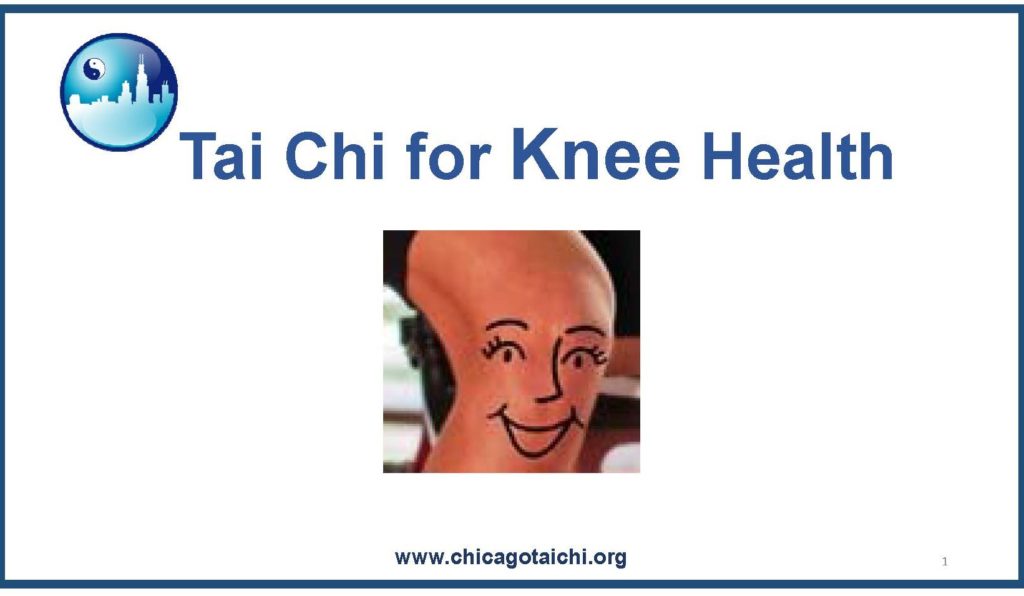 Greetings!
I wanted to share this brief report from our September Tai Chi for Knee Health Workshop.
A dynamic group of sharp, engaged people filled the workshop, helping create a learning atmosphere that was productive, enjoyable, and laser-focused on using Tai Chi for Knee Health.
We packed a lot of learning into 1/2 day. And had fun doing it!
Second Tai Chi for Knee Health Workshop scheduled – register now to hold your seat.
A quick note before getting into the report. The September workshop sold out in eight days. So we have scheduled a second Tai Chi for Knee Health Workshop on Sunday, Oct. 2. That workshop is currently 70% full and will sell out shortly.
If you want to attend, please register now. For more information and to register, click 10/2 Tai Chi for Knee Health Workshop.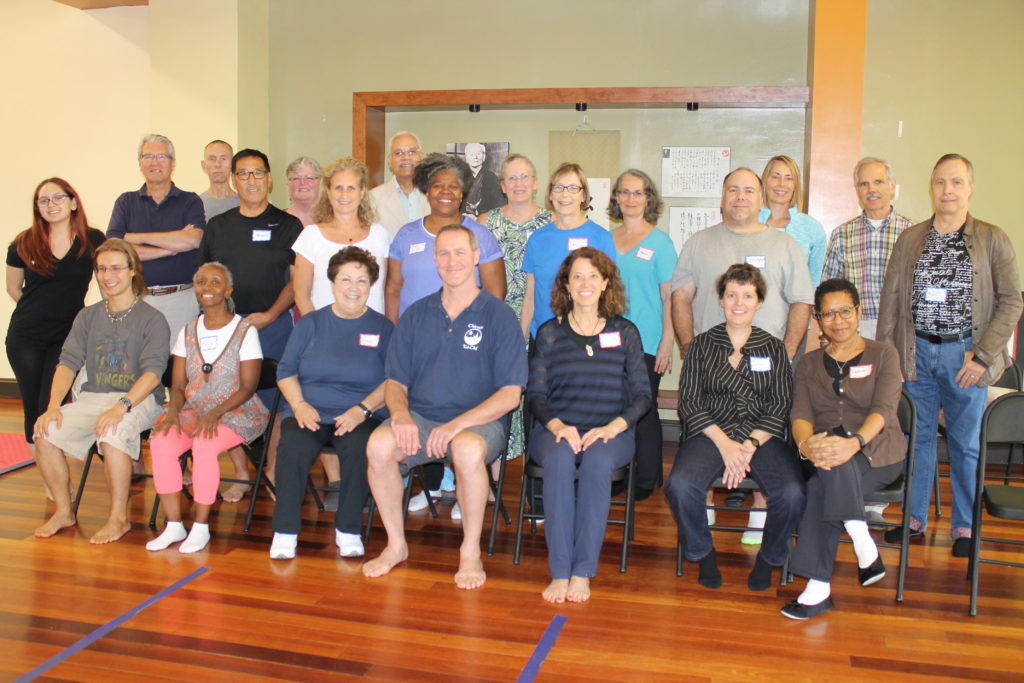 Feeling good after a 1/2 day of helping our knees with Tai Chi.
Tai Chi for Knee Health – Learning about Knees, Knee Pain, and how to help Knees with Tai Chi
The Workshop was organized around three main objectives:
Learning to feel inside our knees with more sensitivity, clarity, and subtlety

Learning how not to hurt our knees

Learning relatively simple Tai Chi movements that, with regular practice, can improve the health of our knees
Focused on those objectives, we began by covering some key information about knees.
Knee basics – some knee anatomy, physiology, and recent scientific research.
We began by going to school about knees. We covered knee anatomy, knee osteoarthritis – the main source of knee pain in older adults, and recent scientific research into Tai Chi and knee pain. Attendees really appreciated the information, and it helped create a clear context for the material that followed.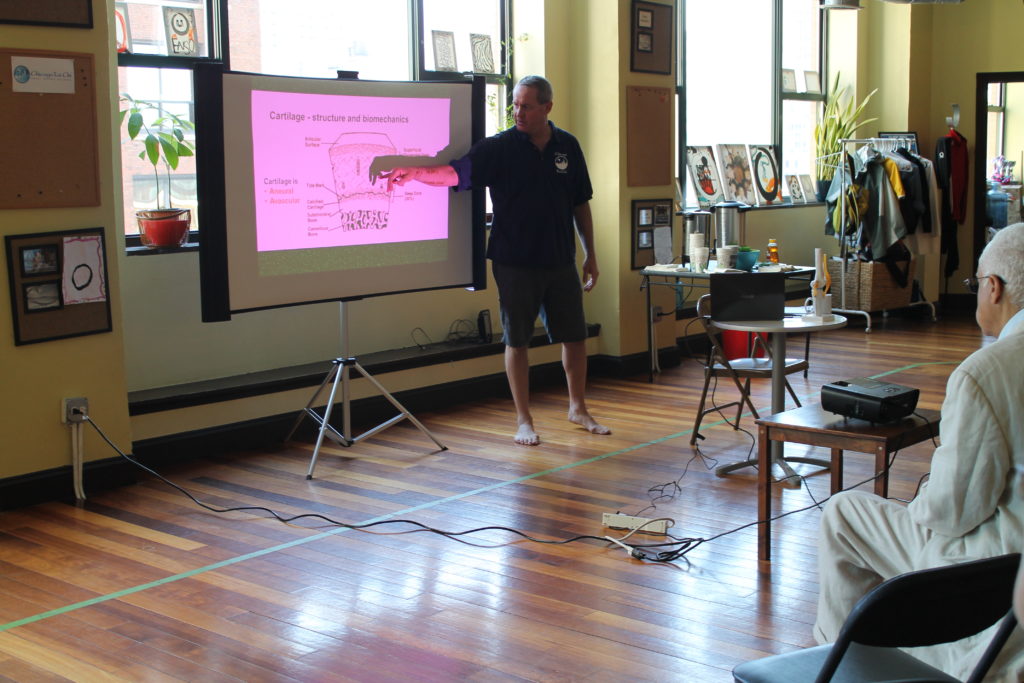 Discussing anatomical details of knee cartilage, a main, albeit indirect, source of knee pain.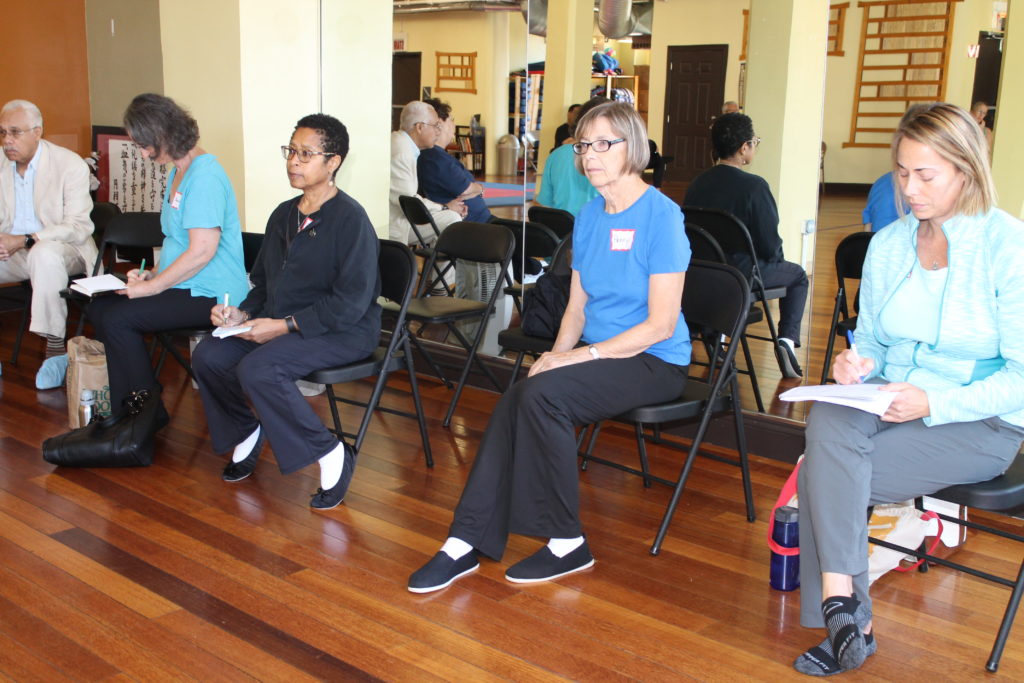 An impressive group of serious learners!
Learning to feel our knees.
Most of us don't really feel our knees unless they hurt. By essentially ignoring our knees most of the time, we are missing opportunities to avoid hurting them (or avoid hurting them more) and to improve knee health.
To address this, the Workshop included several exercises to help people feel their knees with greater sensitivity. First while standing, then while moving. The main aim of the exercises was to begin to clearly feel pressures inside the knees, and learn how to keep those pressures relatively even, rather than loading up one part of the knee or another.
We call the place where the pressure is even inside our knees our "Sweet Spot." (Thanks to Senior Energy Arts Instructor Lee Burkins for teaching me the Sweet Spot concept.)
To improve our knee health, we want to spend more time on our Sweet Spot.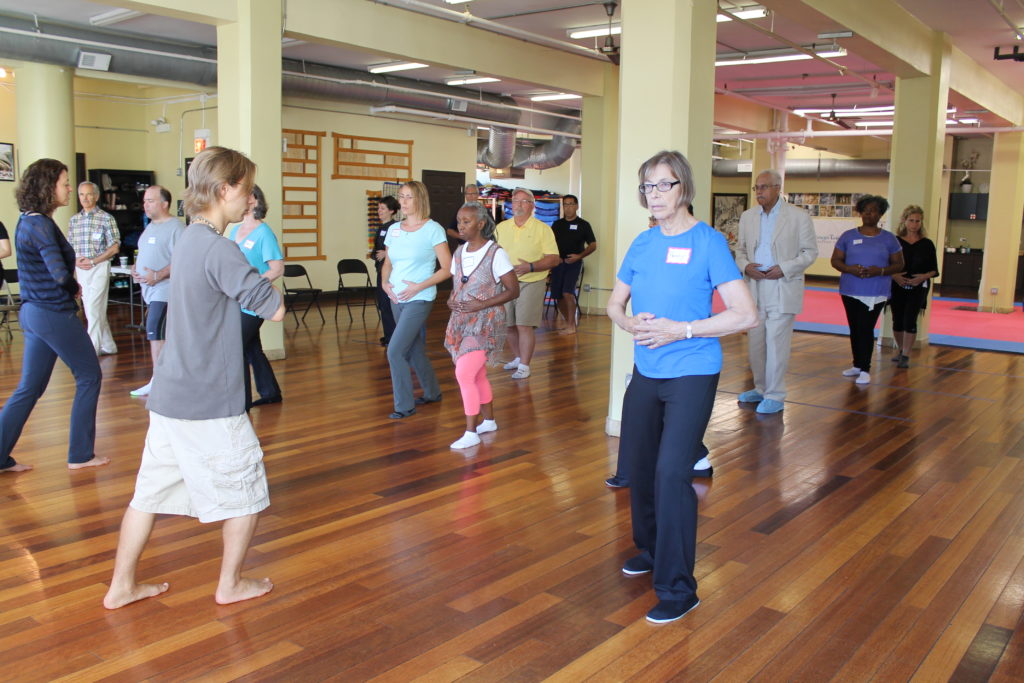 Feeling our knees – shifting weight while working to stay on our "Sweet Spot."
Tai Chi Movements for Knee Health
After practicing several separate Tai Chi movement components like the kwa squat, the weight shift, and the hip rotation, we put those components together into a set of movements called Tai Chi Circling Hands. (We learned a portion of the set. More to come for those interested!)
As taught by my main teacher, Master Bruce Frantzis, Tai Chi Circling Hands incorporates key components of Tai Chi into a relatively straightforward set of movements. This helps the practitioner focus on important internal content.
In our case, that internal content included maintaining knee alignments, keeping the pressure in the knees even, and avoiding putting torque into the knees.
With consistent practice, the movements we learned can help trigger physiological processes that can strengthen the knees and improve the health of all the tissues in and around the joint.
In short, that's what Tai Chi for Knee Health is all about.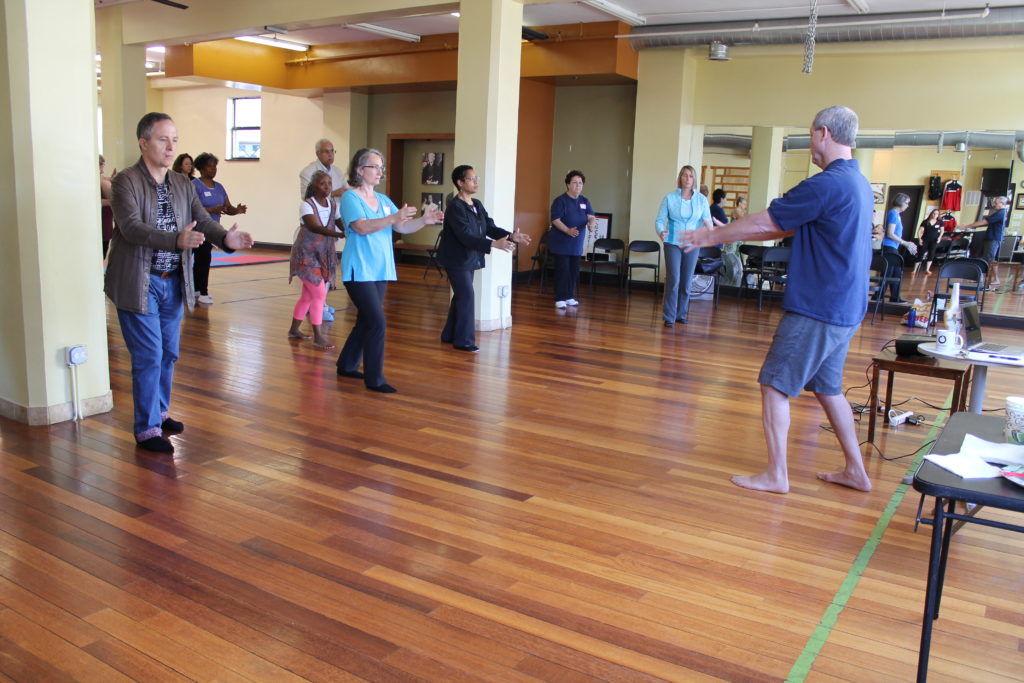 Learning and practicing Tai Chi Circling Hands, while focusing on our knees.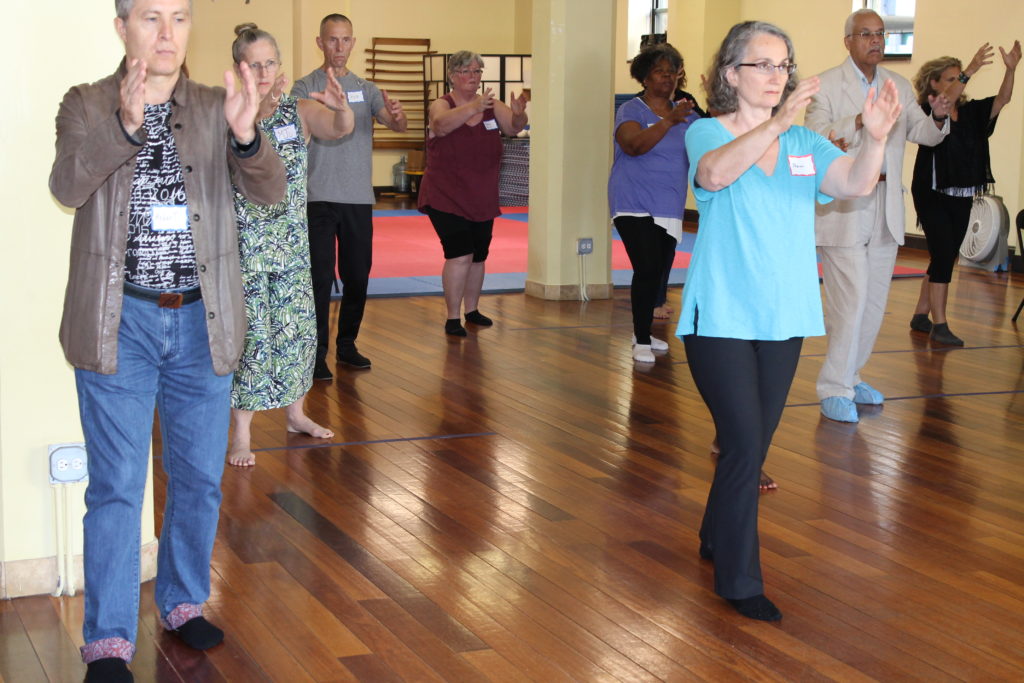 Looking good and feeling their knees while practicing Tai Chi Circling Hands.
After a Q&A and final group practice session, we wrapped up. Our 20+ attendees headed out into their weekend armed with new knowledge and tools to take greater control over the health and wellness of their knees.
Interested? A few seats left for our 10/2 Tai Chi for Knee Health Workshop.
To register, click 10/2 Tai Chi for Knee Health Workshop.
Thanks to all who joined us for helping make this an immensely positive and beneficial event.
Special thanks to Instructors Jeanne Steen and Alden Przybylinski for helping lead exercises, to Susan and Bob Rakstang and Maralys Perales for organizational help, and to Susan Rakstang for the wonderful pictures.
Keep practicing! And feel your knees!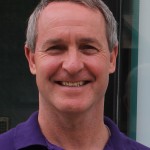 Chris Cinnamon
Head Instructor
visit our website www.chicagotaichi.org