Ready to add a simple yet beautiful and powerful self care practice to your life ~ one that promotes an inner state of deep relaxation, and fosters the body's capacity to heal holistically (mind/body/spirit)? Come learn Reiki!
Reiki is a personal development practice that anyone can use daily to release inner tension. Many professional healers offer Reiki, but it is not just for professionals. You do not need to be a massage therapist or body worker, or plan to open a healing practice. Healing you is enough to change your world 🙂
Reiki offers many additional benefits:
~ help friends and loved ones release stress, tension and pain
~ enhance your intuition
~ affirm your sense of connection to a larger life purpose and power
~ enhance your perception of energy in and around you
~ it is portable and does not require special equipment or practice space
I am hosting a Reiki Level 1 Attunement at Tribe and would love to have you join me! Here are the details:
Sunday, March 26
10:00 am – 4:00 pm
Tribe, a Healing Arts Community, 1819 West Belmont, Chicago, IL 60657
Contents: Reiki history, the science of energy medicine, Reiki attunement (your energy is adjusted to connect with Reiki) and practice time
Cost: $120
Space is limited
Reiki is a passion of mine. From helping friends in need (physical or emotional pain), to calming myself in challenging times, Reiki enriches my life. I look forward to sharing it with you!
To register, please let me know if you are interested and I will reserve your place. If you have any questions, I will be happy to answer them.
all my best,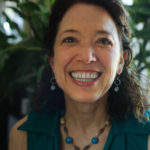 Jeanne Steen
Reiki Master Teacher
Certified EFT Tapping Practitioner
Tapping into Wealth Expert Coach
Certified Shiatsu Practitioner
Certified Qigong Instructor
#312-835-0821