Does growing older make you think of more aches and pains, more medicines, and loss of function and mobility?
In our society, these are common beliefs and fears about aging.
At Chicago Tai Chi, we have a different view. We know that people can age well.
We know people can heal old injuries, regain and maintain mobility and function, and enjoy vibrant energy well into their later years.
Every day, we help people do this. We help our students take greater control over their health and wellness with Tai Chi.
Tai Chi is an ancient Chinese movement practice that has been used for centuries to keep people healthy, vibrant, strong, flexible, and balanced well into their later years.
At Chicago Tai Chi, we've taught Tai Chi to hundreds of students in our live classes and workshops. But for some people, coming to class in downtown Chicago is inconvenient or impossible.
Now, with our Online Introduction to Tai Chi Course, you can learn Tai Chi anywhere and any time, and begin to feel better today.
Get instant access to our Online Introduction to Tai Chi Course
featuring Chicago Tai Chi Instructor Chris Cinnamon
What students are saying about Chicago Tai Chi's Online Introduction to Tai Chi Course:
"As an educator and educational administrator for 34 years I would rate this course as superior! Chris' instructional technique takes you through the beginning moves in such a way that you have a clear understanding of how you need to move. I would highly recommend this on-line course to anyone that is interested in beginning to learn Tai Chi."
"My husband and I are "tech-challenged" seniors, and we really appreciate how easy the Online course is to use."
 "I have been in the health and wellness industry for over 15 years. I've had such a positive transformation from Chris's teaching!"
"I recently completed Chicago Tai Chi's Online Introduction to Tai Chi Course. I  found the course exceptional!"
"Chris takes you through the forms slowly and demonstrates each movement from all angles so it is easy to learn. He also takes you through the mistakes you may experience as a beginner. I feel like I really get it."
Instant access to all course content and features, including:
⇒ Rich content. More than 20 video lessons organized into 5 easy to follow modules, covering all the material we present in our live Intro to Tai Chi classes.
⇒ Complete control over your learning. You can access the lessons anywhere and any time you have a broadband connection. Use your computer, laptop, tablet, phone, or Internet connected TV.  You can review each lesson and guided practice as many times as you like. You can also download each lesson for personal use.
⇒ 12 months access. Your purchase allows you to access the Course online for 12 months, plenty of time to complete the course and review what you have learned.
⇒ Tai Chi fundamentals. By the end of this course, you will have a solid foundation in Tai Chi fundamentals and will be able to practice the first 8 moves of the 27 Move Wu Style Short Form.
Bonuses!
In addition to an entire Intro to Tai Chi Course (a $175 value), your purchase includes:
⇒ Exclusive forum. Access to an exclusive student forum for communicating with instructors and other students
⇒ $75 credit. A $75 credit toward live instruction, either classes or private instructions.
Chicago Tai Chi's online Introduction to Tai Chi Course provides a highly convenient way to receive high quality instruction in authentic Tai Chi. Just like our live classes in downtown Chicago, you will learn how to do beginning Tai Chi in a way that can maximize the benefits to your health and wellness, while being fun and challenging to do.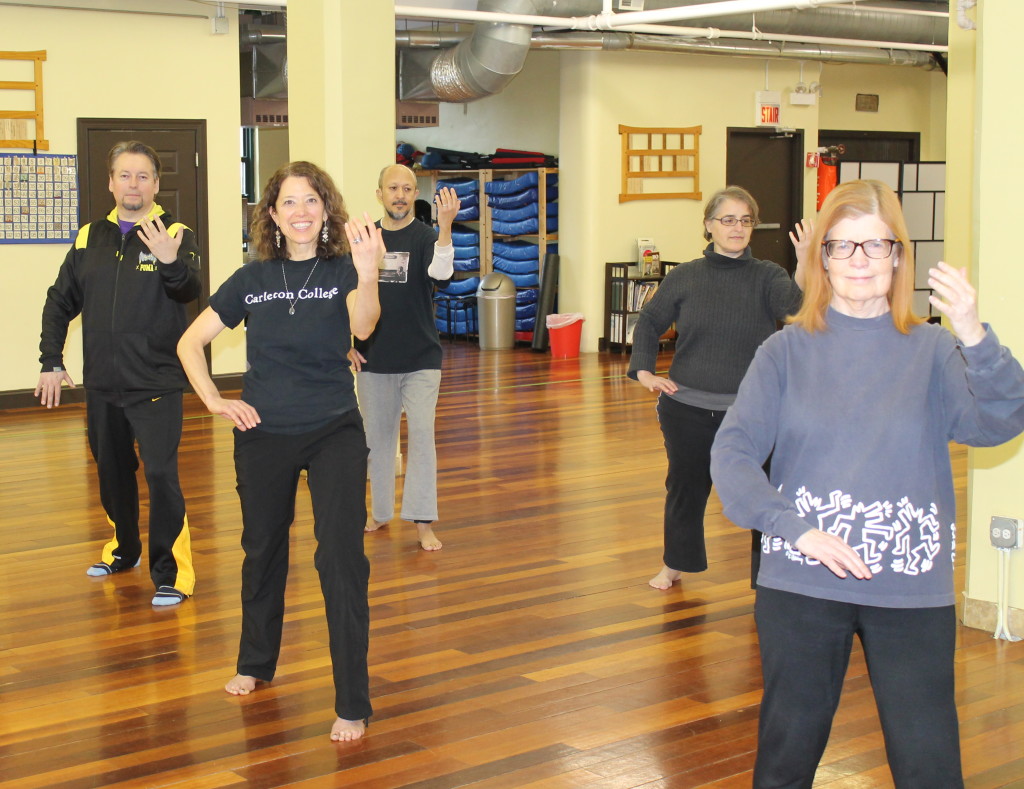 Get instant access to all course content and features today for just $149!