Tai Chi for Balance Workshop, Tuesday, May 9
Are you concerned about falling?
Do you experience periodic unsteadiness or instability?
Do you want to feel more secure, steady, and grounded?
If yes, join our Tai Chi for Balance Workshop this Tuesday, May 9. Details and sign up link below.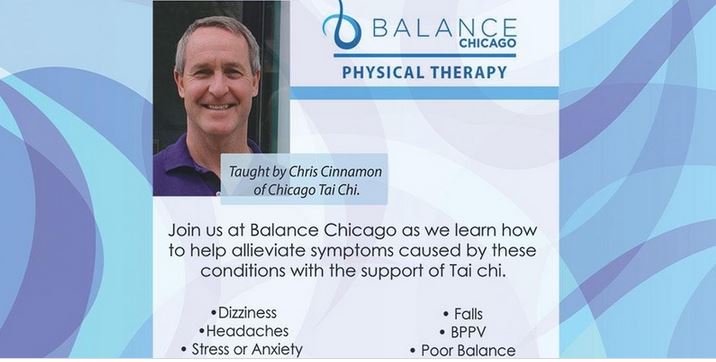 When: Tuesday, May 9, 5:30 pm
Where: Balance Chicago,1 East Erie Street, Suite 225,Chicago, IL 60611
(773) 525-5200
www.balancechicago.com
Cost: Free!
Only a few spots left. To reserve your spot, click the link below
Tai Chi for Balance by Chicago Tai Chi
Can't make this workshop? To learn more about how Tai Chi can improve balance (and a lot more!), contact Chris Cinnamon, Head Instructor, Chicago Tai Chi at chris@chicagotaichi.org or 312-203-3557.