Greetings from San Diego!
A quick report on my trip here for Science, with a welcome opportunity for Tai Chi on the road.
Note: If you have knee pain, or care about someone that does, you will definitely want to continue reading.
I am here for the 2017 Orthopaedic Research Society Annual Conference. ORS draws physicians, scientists, educators, and students focused on an amazing range of research, clinical applications, and cutting edge developments in musculoskeletal science and medicine.
Why am I at ORS?
At Chicago Tai Chi, my main mission is to guide stressed out executives, professionals, and older athletes in learning how to calm their nerves, relax their minds, feel more energy, and experience less pain and discomfort.
When I'm not doing that, I'm completing a Masters program in Kinesiology/Exercise Physiology at the University of Illinois – Chicago. I also work as a Graduate Research Assistant in UIC's Biomechanics Lab. My "boss" there is Kharma Foucher, MD, PhD, an awesome researcher and teacher. Last year in the Biomechanics Lab, I managed Dr. Foucher's study of total hip replacement patients.
I am here at ORS to present the poster summarizing some of the results of our research.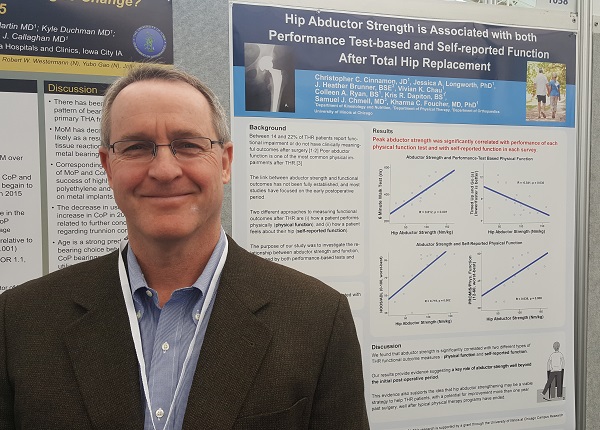 If you would like to read our 1-page abstract accepted by ORS, click here. (Sorry for the small font, that was required.)
To view the poster summarizing the research, click here.
Learning from the experts.
Besides Poster Presentation, I am hear to soak up as much as a can. That includes hearing top experts discuss the latest research on a topic of particular interest to me personally and professionally – osteoarthritis (OA).
I have OA in both knees. I used to have chronic pain, took lots of ibuprofen, and was looking ahead toward years of decreased mobility and function, the typical progression of arthritis.
Now, after several years of lots of Tai Chi, my knees are stronger, springier, and healthier than they were 15 years ago, and virtually pain free. I have developed a program, Tai Chi for Knee Health, where I share key Tai Chi principles and movements that can help knee pain sufferers improve knee health, just like I have.
So when I saw a chance to hear leading scientists discuss advances in OA research, I jumped at it.
From the OA experts – Low impact exercise helps.
Here's my main takeaway from the presentations:
As detailed by Stanford's Dr. Connie Chu, research into the causes and medical treatments of OA remains inconclusive. There is no medical treatment yet that consistently improves the disease.
But, as described Dr. Steven Messier of Wake Forest University, low impact exercise consistently improves pain and function for knee OA sufferers. The results are even better when exercise is combined with weight loss.
In Dr. Messier's studies, the main exercise for knee OA patients was walking.
In short, when it comes to improving knee health, Exercise is Medicine.
While Dr. Messier's research does not include Tai Chi, as I have reported here previously, several studies show that Tai Chi provides a very effective low impact exercise for knee OA sufferers. (See my article, Tai Chi for Knee Health – 5 Reasons to Practice Tai Chi.)
So if you want to improve your knee health, consider Tai Chi. What I learned at ORS underscores the importance of low impact exercise for knee health.
Taking a Break for Tai Chi
I am staying in the Sofia Hotel, about a 15 minute walk from the Convention Center. The Hotel has a nicely equipped workout facility with machines for aerobic exercise and weights for resistance training. What is unusual is that the Hotel also has a separate Yoga Room.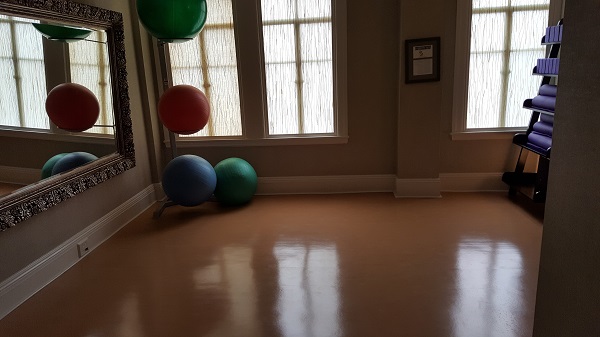 What does a Tai Chi instructor do on the road when discovering an empty Yoga Room? Transform it into the Tai Room, of course!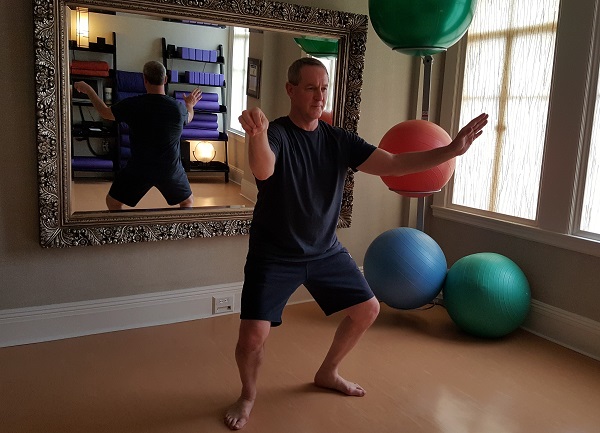 I head back to Chicago tomorrow. It's been a rewarding trip to the ORS conference, with lots of Science, plus some on the road Tai Chi!
Keep practicing!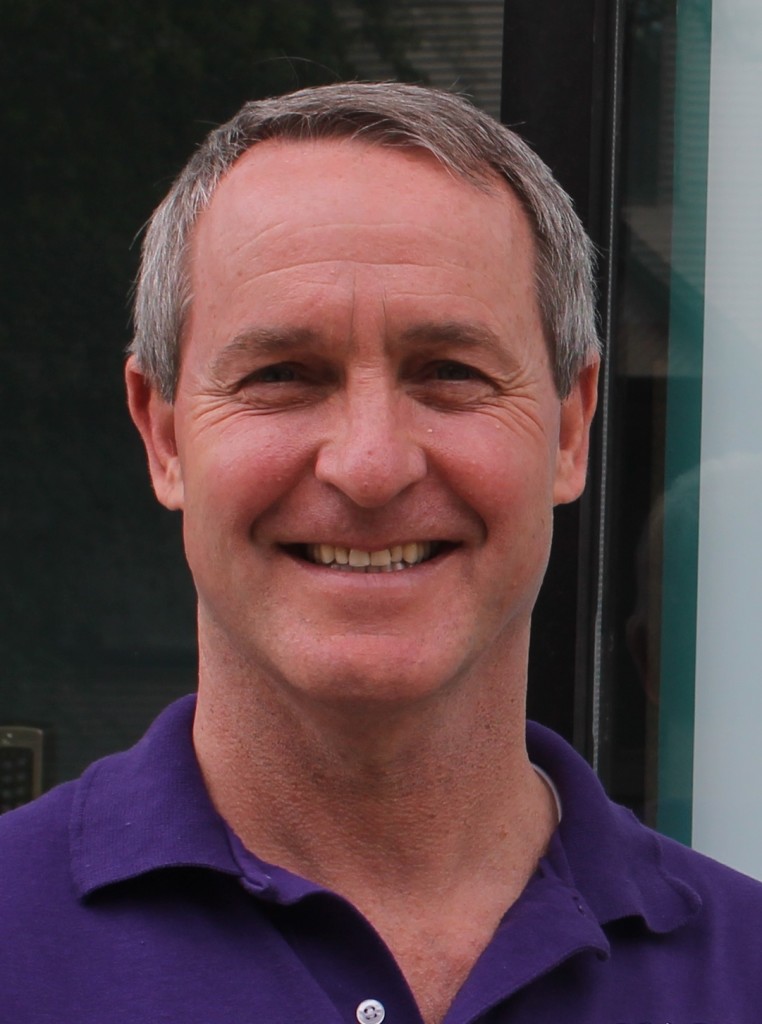 Chris Cinnamon
Head Instructor
Energy Arts Certified
chris@chicagotaichi.org
312-203-3557
visit our website www.chicagotaichi.org