Chris Cinnamon – Head Instructor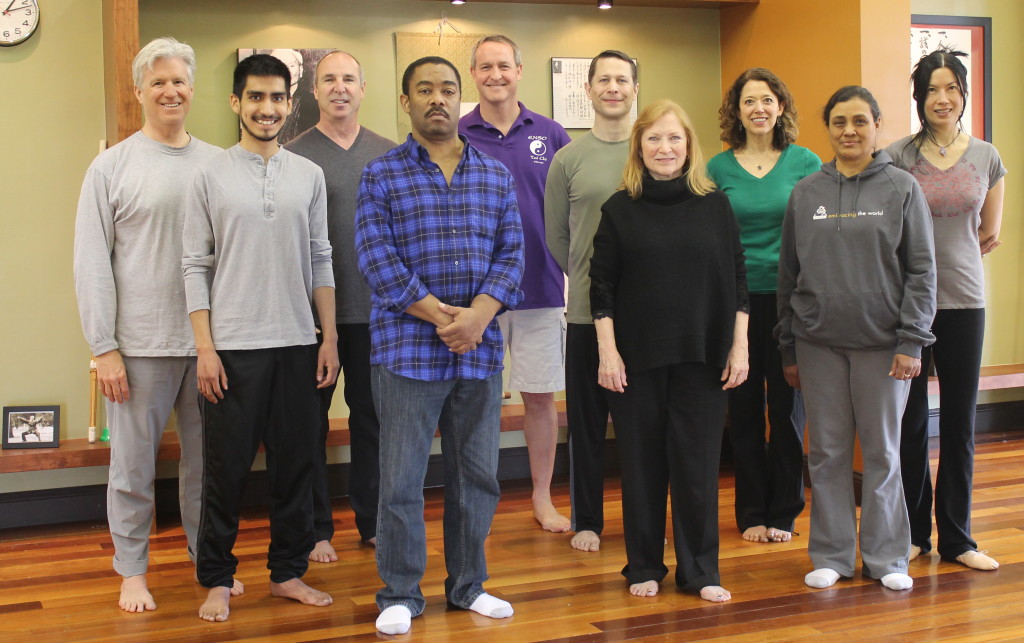 Chris Cinnamon.  A lawyer, martial artist, graduate student, and teacher, Chris lives, works, studies, and practices in downtown Chicago.  After decades of high performance and high stress, Chris encountered the teachings of Lineage Holder and Taoist Master Bruce Frantzis. That initial encounter has led to hundreds of hours of intense training under Bruce, thousands of hours of practice, instructor certification in Tai Chi and multiple Qigong sets, and the shift from high performing lawyer to teacher of Energy Arts.
Chris is now dedicated to guiding a growing community of practitioners through his process so they can take more control over their health and enjoy growing older.
Chris's instruction includes:
Wu Style Tai Chi

Tai Chi Push Hands

Taoist Breathing

Qigong – Dragon & Tiger, Circling Hands, Energy Gates, Marriage of Heaven and Earth

Relaxation techniques

Presence practices (foundation for meditation)

Custom movement practices for a range of conditions

Corporate wellness programs

Self-protection

For more on Chris' instructor qualifications, click here.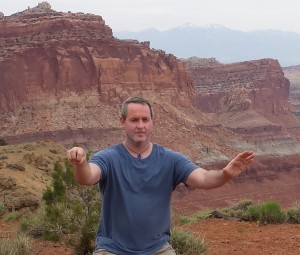 Chris has trained in Shotokan Karate at Enso for many years and currently holds a 2nd degree Black Belt.  Chris is a skilled fighter, winning multiple regional tournaments in his class.
Chris is currently pursuing a Master's in Science in Kinesiology/Applied Exercise Physiology at the University of Illinois – Chicago.  Chris says, "My hunch is the Masters-level study of human movement and exercise science will elevate my ability to help more people enjoy greater mobility and better health as they age. Given an overloaded health care system and an aging population, this could be a big deal."

Chris is also working as a Graduate Research Assistant under Dr. Kharma Foucher at UIC's Biomechanics and Clinical Outcomes Laboratory, assisting with Dr. Foucher's research into improving outcomes after Total Hip Replacement Surgery.
Jeanne Steen – Instructor
Jeanne Steen. After years climbing the ladder to become a high-powered NYC-based fashion and publishing executive (VP/Publisher, ELLEgirl, VP/Associate Publisher ELLE), Jeanne redirected her life to focus on healing arts.
Throughout her  intense corporate career, she had turned to one of the finest integrated healthcare doctors in NY to help her mitigate the effects of stress on her body, mind and spirit. The premise of taking care of herself through movement was the prescription she was seeking. It not only made sense, it made her feel engaged in the pursuit of wellness, rather than increasingly dependent on medications, the all too common path of her corporate peers.
Even when challenged by a hectic travel schedule, her practice was portable and kept her balanced while others teetered in high heels.
Her introduction to qigong shifted her from student to teacher – the irresistible lure of sharing this healing practice that is ancient medicine in motion (a positive addiction!)
Jeanne's healing practice also includes the mind/body technique EFT Tapping which helps clients address the root causes of stress induced ailments. And she offers Reiki, a restorative practice to jumpstart the body's own natural healing capabilities.
To deepen her teaching she studies Traditional Chinese Medicine at Zen Shiatsu, Evanston.
She maintains her connection to the fashion industry through her retail business, Figaro, which specializes in women's fashion accessories.
Jeanne's instruction includes:
Wellness Qigong

EFT Tapping

Reiki

Dragon & Tiger Qigong
For more about Jeanne's instructor qualifications and certifications, click here.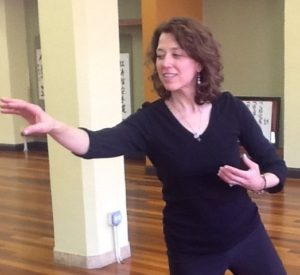 For more about Jeanne's instructor qualifications and certifications, click here.