Thinking about Tai Chi?  Live north of the Loop?  Come check out our Introduction to Tai Chi Workshop at Tribe, a Healing Arts Community, 1819 W. Belmont.
Enso Tai Chi is heading north on Monday, May 5, for an Introduction to Tai Chi Workshop at Tribe.
To sign up online, click here.
If you are not familiar with Tribe, it opened last year as "a community of holistic healthcare practitioners and educators who wish to support your health and wellness goals via private sessions, community events and education opportunities."  What an admirable mission!  The training space is serene, and I am looking forward to sharing some Tai Chi there on February 9.
Here are the details:
Introduction to Tai Chi with Chris Cinnamon
Location: Tribe
Date: Monday, 5/5, 6:30 – 8:30 pm
An ancient Chinese martial art, Tai Chi is known for its graceful, flowing movements.  Increasingly, Western science is verifying what has been known in China for centuries – regular Tai Chi practice can produce powerful benefits for health, healing, and wellness.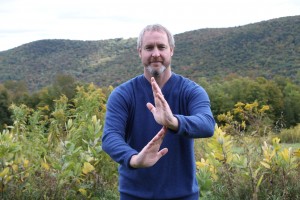 This introductory workshop will cover:
• What Tai Chi is (and is not)
• Fundamental principles of Tai Chi movement
• The first moves of the Wu Style Tai Chi Short Form
The workshop will be interactive, with instruction, practice, and exercises aimed at helping attendees learn Tai Chi material they can begin to practice immediately.
Workshop fee:
On site (subject to space available): $30
Tribe Member: $20
The workshop fee includes access to an online practice video to use after the workshop.
To sign up online, click here.

To learn more about Tribe, visit their website www.tribehealingarts.com
Hope to see you at Tribe on May 5!
Chris Cinnamon
Enso Martial Arts
Tai Chi and Qigong Instructor
Energy Arts Certified