We had a big night at this week's Thursday evening Tai Chi class. Three of our students completed the 27-move Wu Style Short Form for the first time.
As any Chicago Tai Chi student will attest, learning genuine Tai Chi is not simple. Tai Chi involves sophisticated physical movement patterns that for most people are completely new. Tai Chi involves learning to feel and experience the body and its energy in ways that most Western exercise does not teach us. It takes time, dedication, and practice to learn this material and perform a Tai Chi form at a beginner level.
In short, making it through an entire form for the first time is a meaningful milestone on a person's Tai Chi journey. And it can be just the beginning. Now the fun really begins!
So congratulations to Eleonora, Kumi, and Nareth on your first completion of the 27-move Wu Style Short Form. Well done!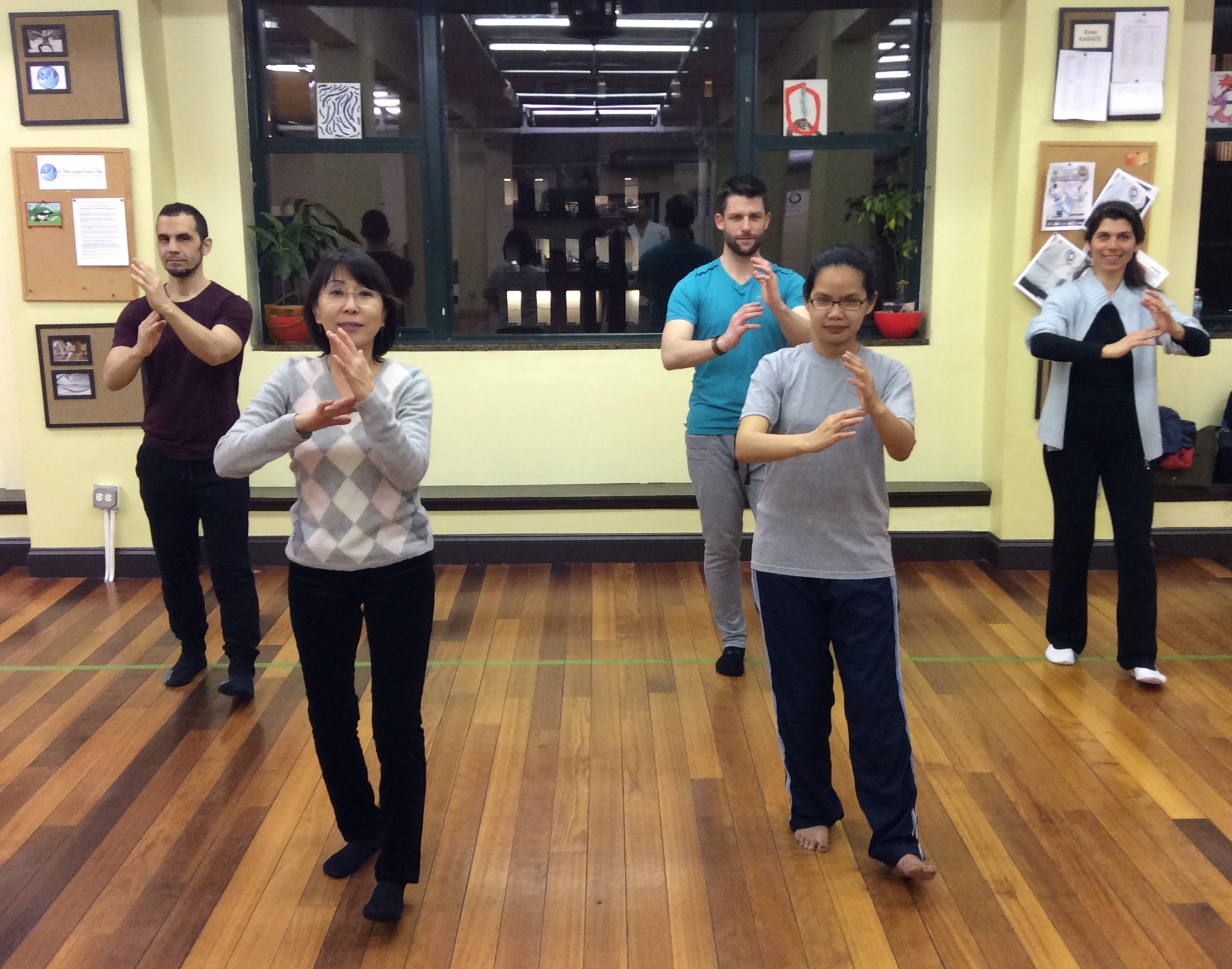 Congratulations Kumi, Nareth, and Eleonora! Thanks to Doug and Geoff for being great examples.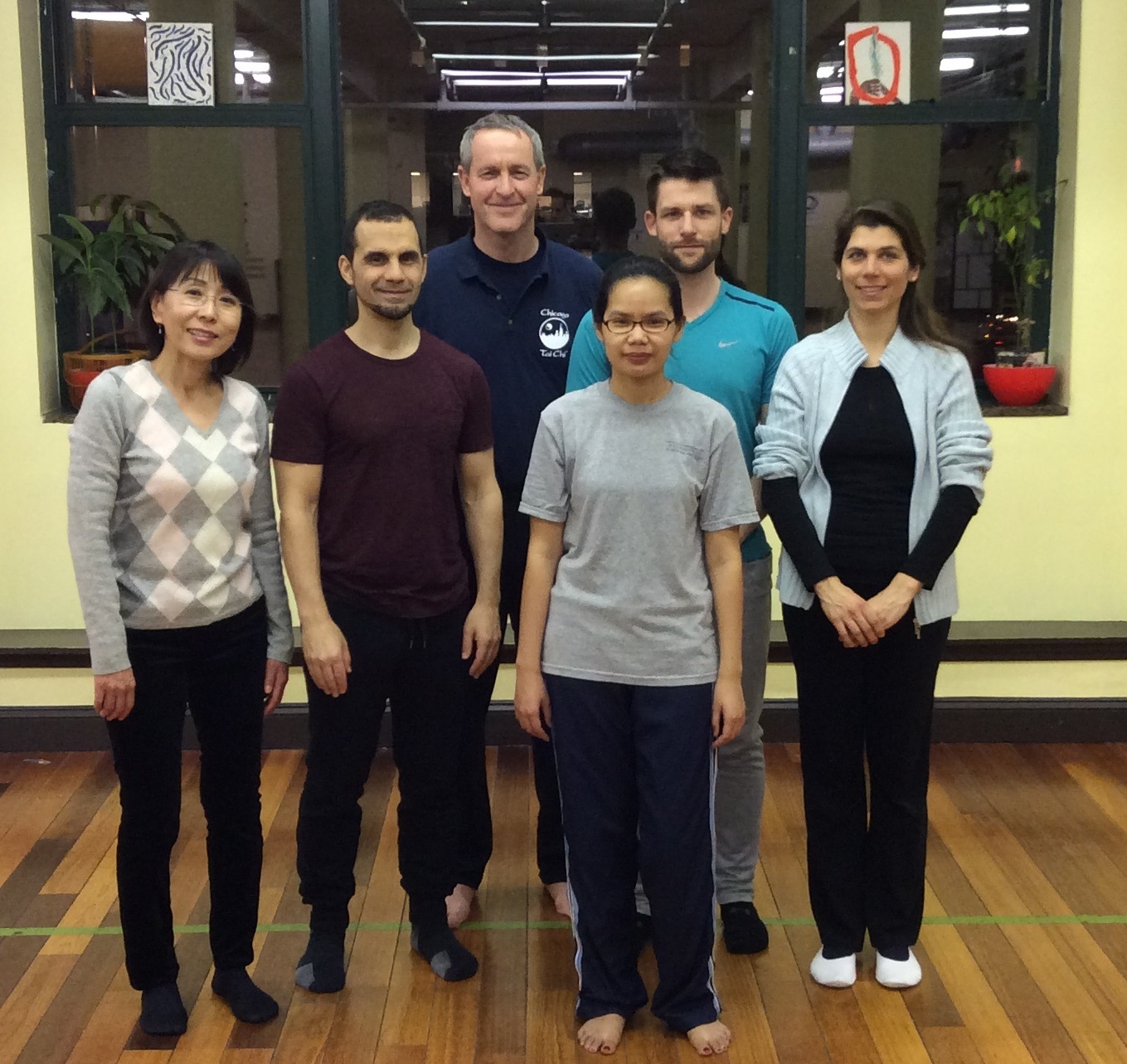 Feeling good after a solid hour of Tai Chi!
Want to learn Tai Chi? Enroll in our Online Introduction to Tai Chi Course.
Here's what students are saying:
"My husband and I are "tech-challenged" seniors, and we really appreciate how easy the Online course is to use."
"I have been in the health and wellness industry for over 15 years. I've had such a positive transformation from Chris's teaching!"
"I recently completed Chicago Tai Chi's Online Introduction to Tai Chi Course. I  found the course exceptional!"
"Chris takes you through the forms slowly and demonstrates each movement from all angles so it is easy to learn. He also takes you through the mistakes you may experience as a beginner. I feel like I really get it."
"As an educator and educational administrator for 34 years I would rate this course as superior! Chris' instructional technique takes you through the beginning moves in such a way that you have a clear understanding of how you need to move. I would highly recommend this on-line course to anyone that is interested in beginning to learn Tai Chi."
Plus your purchase of the online course will include  $75 credit toward live instruction at Chicago Tai Chi and other bonuses.
For more information and immediate access to the course, click below.