State of the Tao 2015 – A New Year's Update from Bruce Frantzis
Greetings Enso Tai Chi students and friends,
I wanted to share with you a New Year's update just released by Bruce Frantzis, the founder of Energy Arts, my main teacher, and the living source of the Tai Chi and Qigong we teach at Enso Tai Chi.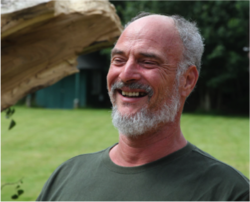 Taoist Master Bruce Frantzis
The letter describes exciting developments at Energy Arts, including:
Progress on the Taoist Training and Retreat Center

Bruce's upcoming book on Taoist practices and High Performance

New training material on Yang Style Tai Chi

This summer's instructor training in Ibiza – Gods Playing in the Clouds Qigong
And much more.  It looks to be a big year for Energy Arts.  I encourage each of you seeking to improve your life to check out this material, whether in print, online, at workshops and retreats, or in our classes at Enso.
Plus, Bruce's update shares practice tips that can help beginners and seasoned practitioners alike.  A short excerpt:
"What we are offering in Energy Arts is the opportunity to practice something that is real.  That's it.  To someone who has a genuine interest in energy and spiritual development, this is the point.  I think that is the reason why many people respond to the teaching and transformation happens.
"If one practices, good things happen.  Whatever it takes to take action and develop a regular practice, do it."
For those new to Bruce's teaching and work, the letter highlights Bruce's rare ability to synthesize and clearly communicate ancient and esoteric Taoist practices and philosophy, and how that material can help alleviate a wide range of problems and issues today, whether at a personal level, a societal level, or globally.  At once, deep and practical, the letter can provide an excellent introduction into Bruce's work.
I know you will find Bruce's letter worthwhile, and I encourage you to check it out.  Here's the link to the .pdf
Winter Classes and Workshops at Enso Tai Chi
Interested in improving your life with Tai Chi and Qigong?  Our Winter Session has just begun, and it's a great time to start.  We offer morning, midday, and evening classes at Enso's spacious training facility conveniently located in the Chicago Loop.  For more information, visit our website at www.chicagotaichi.org or email info@chciagotaichi.org
Dragon and Tiger Qigong Workshops.  We will also be offering a series of Qigong workshops this winter, specifically aimed at increasing energy, boosting the immune system, and feeling better.  More on our workshops to follow shortly.
Hope to see you at Enso!
Chris Cinnamon
Enso Martial Arts
Tai Chi and Qigong Instructor
Energy Arts Certified
visit our website www.chicagotaichi.org