Outstanding Practice Advice from a Master
I want to share with you a recent blog post from Master Bruce Frantzis, my main Tai Chi and Qigong teacher. For those of you not familiar with Bruce, he combines deep experience and extensive training at the highest levels in China with an ability to communicate and teach esoteric material with absolute clarity. For Tai Chi, Qigong, meditation and more, he is a rare resource in our time. For Bruce's story, click here.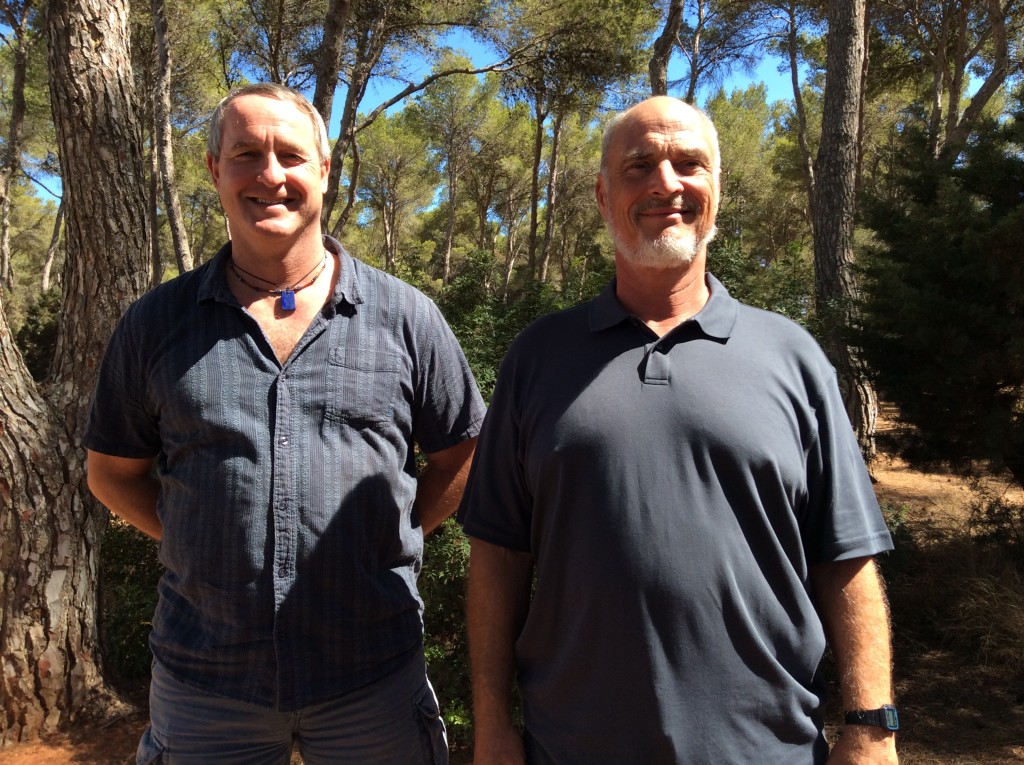 The author with Bruce Frantzis during training in Ibiza, Spain.
Bruce recently shared master-level advice in a blog entitled "How to Get the Most Out of Your Practice Time." A few excerpts (emphasis added):
How Long Should I Practice?
"This question seems very simple but it's actually very tricky. . . .
"[E]veryone is an individual with different energetic makeups. What may be appropriate for one person to do for 15 minutes may be ok for another to do for 2 hours. Age, body type, experience all factor into the equation. It is important to be honest in the moment about your capacity when making this judgement. . . .
"The sad fact is most people do nothing day after day, so if you can manage to get 20 or 30 minutes of a qigong or tai chi practice in, your body, mind and spirit are going to be very thankful.
"So do what you can do with the time you have and don't beat yourself up if you can't do more. It is really that simple. Something is better than nothing. Taking any small action in a positive direction is better than living in the land of "what if".
"The last point to the question is that it's important that you practice the right things and in the right manner. If you are putting in more hours but your form is bad, then you would be better to be practicing smaller exercises that help you embody the fundamentals first.
"I have said this elsewhere but it often takes 10 times longer to correct a bad habit than it does to create it. When you are learning something for the first time take extra care and when possible get corrections with your local teacher to avoid having to unwire it in your system later."
I encourage you to check out the full article. To access it, click How to Get the Most Out of Your Practice Time.
Thanks and keep practicing!
Chris Cinnamon
Tai Chi and Qigong Instructor
Chicago Tai Chi LLC
Energy Arts Certified
visit our website www.chicagotaichi.org