Tai Chi For Knee Health Workshop, Sat., Sept. 3, Chicago
Registration opens tomorrow, Friday, August 8, at 9 am CT.
Greetings!
As I wrote you last week, we are offering our Tai Chi for Knee Health Workshop in Chicago on Saturday, Sept. 3, 9:30 am – 2 pm.
The Problem: Knee Pain
Today, knee pain is one of the most common causes of disability in older adults.
Knee pain can keep you from exercising, and from comfortably doing simple activities of daily living.
For example, it can hurt getting up from a chair, taking stairs, playing with the grand kids. In older adults, osteoarthritis (OA) is the most common cause of knee pain. Knee OA can lead to a vicious cycle of deterioration in the joint, ultimately requiring joint replacement surgery.
No fun!
A Solution: Tai Chi
I have knee OA in both knees. For years, I suffered from chronic knee pain. Today, my knees feel strong, springy, and often pain free. I attribute that change to lots of Tai Chi.
Medical research is validating the benefits of Tai Chi for knee pain. At least 8 research studies in the last 9 years have concluded that Tai Chi significantly reduces pain for people with knee OA.
To help those of you with knee discomfort, we have developed a special program – Tai Chi for Knee Health.
Tai Chi for Knee Health Workshop, Chicago, Sat,. Sept. 3, 9:30 am to 2 pm.
In this workshop, you will learn Tai Chi techniques and movements that protect your knees and promote knee health.
You will leave the workshop with practical, straightforward material you can begin to practice right away.
And you knees with thank you!
Plus the workshop will include bonuses to help you after the workshop. We will be there to support your journey toward healthier knees.
We want all attendees to get focused, individualized instruction. So space is limited. Registration opens tomorrow, Sept. 19, at 9 am CT. When all seats are taken, registration will close.
I encourage you to register early and save your seat.
Free Tai Chi for Knee Health lesson for you.
To help introduce to you to the material and my teaching style, I have prepared a short video lesson for you. This video provides background on Tai Chi for Knee Health, then leads you through two Tai Chi for Knee Health techniques. Just a sample of what we will explore in detail the workshop.
Click the image or link below for your free Tai Chi for Knee Health Lesson.
Tai Chi for Knee Health – Free Video Lesson
Please feel free to leave comments and questions on the video. You are welcome to subscribe to our YouTube feed as well. More good stuff coming.
Watch this blog for the registration link tomorrow morning.
Thanks!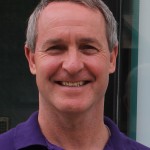 Chris Cinnamon
Head Instructor
visit our website www.chicagotaichi.org