Discover our step-by-step program to help your knees feel good again.
2 day Workshop with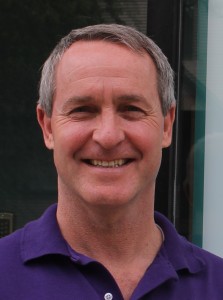 Chris Cinnamon, Head Instructor, Chicago Tai Chi
Friday, Oct. 20, 6 - 8 pm (5:30 registration)
Saturday, Oct. 21 9 am - 5 pm
Marriott City Center, 30 South 7th Street, Minneapolis, (612) 349-4000 (limited room block available)

To save your place, click "Register Now."
Hi!
This is Chris Cinnamon, creator of the step-by-step program Tai Chi for Knee Health.
Here's why I am passionate knee health.

12 years ago, my knees hurt all the time! It hurt to climb stairs. It really hurt to go down stairs. It hurt to get out of a chair. It hurt to sit in a car. No fun!
 I became increasingly worried that I would lose my ability to be active and mobile.
Today, my knees are strong, springy, and more flexible than 10 years ago. And most importantly, I no longer have chronic discomfort.
I give thanks to Tai Chi for that transformation.

I have developed the Tai Chi for Knee Health program to help people have healthier knees. I did it. Many of my students, clients, and workshop guests have done. You can too. It just takes some training and practice.
In this workshop, I will share with you every step of the entire Tai Chi for Knee Health program. With just a little regular practice, you can begin to experience stronger, springier, healthier knees.
Interested? Read on...
Here is some of what you will discover:
♦How to find "the sweet spot" inside your knees.
♦ Secrets to developing constant awareness of the inside of your knees.
♦ Simple techniques to adjust the pressure inside of your knees for more comfort.
♦ The key to not twisting your knees.
♦What medical research tells us about why Tai Chi can be so beneficial for the knees.
♦A 15-minute Tai Chi exercise routine that can help your knees become stronger, springier, more flexible, and that can help reduce knee discomfort.
♦And much more!
Is the Tai Chi for Knee Health Program Right for You?
♦Are you experiencing periodic or chronic knee discomfort?
♦Do your knees feel stiff, especially in the morning or after exercise?
♦Do you often take over-the-counter medicines for your knees?
♦Have you had a knee injury or knee surgery?
♦Did you participate in high-impact sports when younger?
♦Have you reduced your activity and exercise because of your knees?
♦Are you concerned about not being able to do the activities you love because of your knees?
♦Do you want to learn a low-impact exercise that medical research has shown can improve how your knees feel and function?
If you answered yes to any of these questions, then this program is for you!
Here's What Other People Have to Say About Tai Chi for Knee Healt
"I've been practicing Tai Chi for many years.  My Tai Chi instructor constantly told me to protect my knees, but wasn't clear how. I had thought about giving up Tai Chi until I saw this course offered.
Tai Chi for Knee Health describes how to protect the knee in a clear, easy to follow, complete, and interesting way."
N.A., California
"I've had chronic knee pain. I used to walk daily for exercise, but that started to hurt too. Tai Chi allows me to keep exercising and helps my knees feel better."
A.W., Chicago

"Tai Chi for Knee Health has helped me become much more aware of my knees. I have also learned body alignment and movement principles that help me take care of my knees. They really feel better!"
B.R., Chicago
"Chris's Tai Chi for Knee Health Course is fantastic! I encourage anyone with knee issues to take this class."
C.P., Chicago
The workshop is part of a multimedia package aimed at helping you learn Tai Chi for Knee Health. All workshop attendees will also receive:
Bonuses
♦ Exclusive Practice Video. Access to exclusive online practice video to help guide your practice after the workshop.
♦ Live follow-up webinar. Access to a live webinar with Chris Cinnamon following the workshop to answer questions and support your practice.
♦Special bonus - Discounted access to Chicago Tai Chi's new Online Tai Chi for Knee Health Course.
The Workshop and Bonuses separately would cost at least $550.
Aren't healthier knees worth that?
But see below for special Workshop pricing.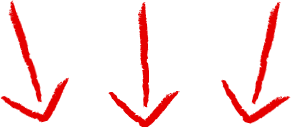 Please register now. Space is limited.
During this workshop, participants will receive personalized, focused instruction, so we are limiting attendance.
If you're not 100% satisfied I'll promptly refund the cost of this Workshop.
To save your place, click on the "Add to Cart" button below.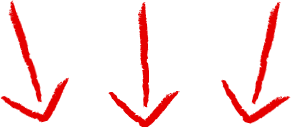 Regular Price $197 Today $147
Medical disclaimer. All materials presented in this workshop will be for informational or educational purposes only and are not intended as a substitute for the advice of a healthcare professional. If you do not currently exercise or if you have any physical symptoms or medical condition that may limit your ability to participate in low impact Tai Chi exercises, you should consult with your healthcare professional to see if this workshop is appropriate for you. Any physical discomfort experienced during or after any exercise should be brought promptly to the attention of a healthcare professional.
Workshop attendees will  be asked to sign a medical acknowledgement and waiver before the workshop.