I want to share with you an excellent article about preparing for and recovering from joint surgery. Posted by Libertyville, IL orthopaedic specialist Dr. Anand Vora, the article contains a range of excellent advice including:
What to do before surgery, including smoking cessation, diet control, and supplements

"Prehab" – recommendations for exercise before surgery

Rehab advice

Specific advice about lower limb and foot injuries.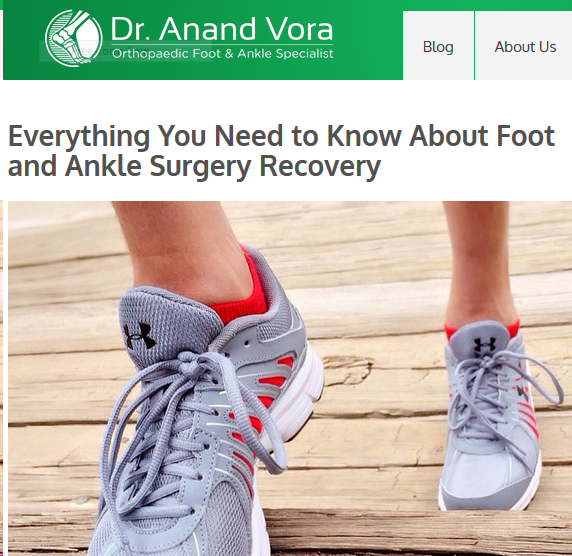 As an encouraging example of a Western Medicine practitioner expanding his perspective on treatment, the post quoted my writing about using Tai Chi principles for rehabilitation:

'The injured joint 'leads' the movements," advises tai chi instructor Chris Cinnamon, who used his training to recuperate after knee surgery.
'This principle means that the amount of movement in the injured joint sets the amount of movement in the rest of the body. Put another way, the uninjured parts only move as much as the injured part. Depending on the injury, this could mean the movements become very small. But they are balanced.'
Chris says he started his own rehab as soon as he woke up from the knee surgery. . . The next day, he says he was able to work a modified version of Tai Chi Circling Hands, which incorporates relaxed, circular, whole body movements, with repeated weight shifts and hip turns.
Chris says he usually adheres to a 70% rule, which holds that, when you are healthy, you do no movement or practice greater than 70% of your maximum. To modify the exercise for his post-op condition, Chris reduced the rule to 50% of his new normal, the onset of pain. The goal is to move without pain, gaining the benefits of the movements, while relaxing nerves and soft tissue.
'The low impact, yet powerful movements of tai chi can be ideal for building leg strength, foot and ankle flexibility, and whole-body awareness, all of which can be immensely helpful in improving balance and recovering from any surgery affecting the hips, knees, ankles or feet.'
Of course, the optimum path is that you do not need surgery. But as our population ages, and joints suffer damage, wear and tear, surgery can become necessary to regain function. I faced that prospect after several years of managing a knee cartilage injury. Tai Chi helped immensely, both before and after the procedure.

If you are facing joint surgery, I encourage you to check out both Dr. Vora's post and my post on using Tai Chi as rehab following knee surgery. Lots of sound advice from both Western and Eastern perspectives.

Chris Cinnamon
Tai Chi and Qigong Instructor
Chicago Tai Chi LLC
Energy Arts Certified
visit our website www.chicagotaichi.org