My Top Three Tai Chi Books
Among life's gifts are the smart, thoughtful, curious, dedicated students learning Tai Chi and Qigong at Chicago Tai Chi. We have a wonderful and growing community of practitioners, and I am grateful for how they push and challenge us as instructors.
In that vein, our students tend to be eager learners. They periodically ask for recommendations on Tai Chi books. The question arose again recently after a Tai Chi class at our Chicago Loop location, so I thought I would share my Top Three Tai Chi Books with all of you.
But first, I want to acknowledge two biases when it comes to Tai Chi books.
Tai Chi book bias #1: Clarity is key. Bias #1 might arise from my background in law, business, and exercise science. In Tai Chi books (and most other prose), a paramount quality I value is clarity.
By clarity, I mean succinct, authoritative, well-organized expression of information. At the same time, by clarity, I do not mean simplistic, or glossing over complexity, subtlety, or uncertainty. When a Tai Chi book captures these aspects of clarity, it gets my attention.
In my experience, writing about Tai Chi with clarity is not easy. There is plenty of Tai Chi prose that tends toward metaphor, murkiness, and vagueness to some degree.
I mention this as a personal bias. For those that prefer a different approach to Tai Chi writing, good for you! You would likely have a different Top Three List.
Tai Chi Book Bias #2: Learning sophisticated, 3D movement from 2D, still pictures is difficult, if not impossible. My shelf includes may Tai Chi books that attempt to teach Tai Chi with pictures. For practitioners with some experience, flat, still pictures of dynamic, sophisticated, three dimensional movement, might provide a useful reference (but for me, rarely).
For learning Tai Chi, my view is: For most students, pictures in a book do not work. They need a live, 3D instructor.
Again, this is my bias. For those of you learning sophisticated, 3D movements from flat, still photos, more power to you!
Now, on to my Top Three Tai Chi Books.
1. Tai Chi: Health for Life by Bruce Frantzis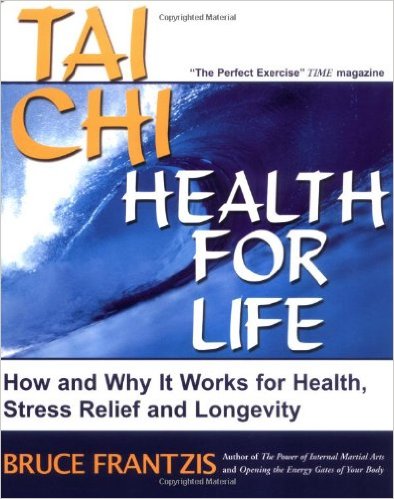 This is the seminal Tai Chi book by my main teacher, Master Bruce Frantzis, founder of Energy Arts. It is not a "how to" book; it is a "why to" book. The depth, scope, and clarity of the information presented are unparalleled.
It covers in detail how the practice of Tai Chi:
benefits the body and promotes vibrant health

reduces stress

promotes longevity

promotes Qi flow

and, if desired, can have a spiritual component.
Reflecting Bruce's experience in teaching thousands of students and hundreds of instructors, the book also has exceptionally useful sections for beginners, including
Choosing a teacher

Choosing a style

What you can expect to learn

Realistic expectations
The book also contains chapters targeting intermediated and advance practitioners.
In short, if could have only one Tai Chi book my shelf, it would be Tai Chi: Health for Life.
2. The Harvard Medical School Guide to Tai Chi by Peter Wayne, PhD and Mark Fuerst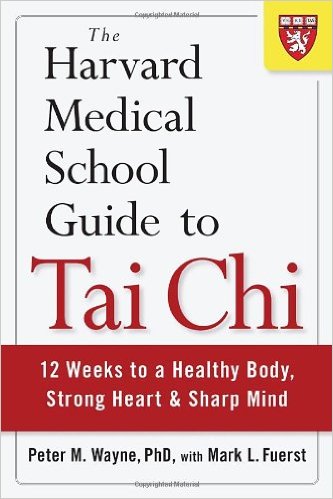 This books ranks #2 because of its excellent review of Western scientific research into the benefits of Tai Chi. The book covers research into how Tai Chi practice may:
Improve balance

Reduce falls

Increase leg strength and bone density

Benefit Parkinson's Disease patients

Reduce chronic pain

Alleviate arthritis symptoms

Improve cardiovascular function

Improve breathing and respiratory function

Improve cognitive function

Improve well-being

Improve sleep
Plenty of hot button health issues here for our aging population!
The HMS Guide to Tai Chi has material for practitioners at all levels. For persons considering Tai Chi for health reasons, it is an excellent resource for what you might gain. Current practitioners with an interest in the scientific basis for how Tai Chi helps you will find it useful. For Tai Chi instructors, the book provides a concise resource to help you articulate Tai Chi's health benefits to students.
The book does contain a section attempting to teach a "Simplified Tai Chi Program" with words and pictures. For me, that bumps into my Bias #2. That, said, the value of the other material sufficiently outweighs that issue to put this fine book in my Top Three.
3. Opening the Energy Gates of Your Body by Bruce Frantzis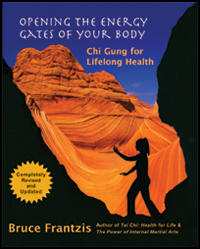 For #3, I return to Bruce Frantzis for his first book, Opening the Energy Gates of Your Body. This is not a book expressly about Tai Chi. Rather, it is mainly about a Qigong ("energy practice").
It makes my Top Three Tai Chi Books because it covers essential Tai Chi fundamentals with clarity, depth, and authority I have not encountered elsewhere. This includes:
Biomechanical Alignments

Moving from the kwa

Standing and Seated Neutral Postures

Whole Body Breathing

Techniques for feeling the body and Qi at ever more subtle levels
In my experience, students that incorporate these principles and techniques into their Tai Chi more readily deepen and advance their practice.
Plus, for those who approach Tai Chi as a sophisticated form of Qigong, the book contains clear explanations of how Qigong works, Qigong theory, and Qigong practice guidelines, all of which can be incorporated into a Tai Chi practice.
Bruce's books are available through the Energy Arts Store, Amazon, and other outlets. Dr. Wayne's book is available through Amazon and most other outlets.
So those are the Top Three Tai Chi Books at Chicago Tai Chi. I hope this is useful. Enjoy your reading!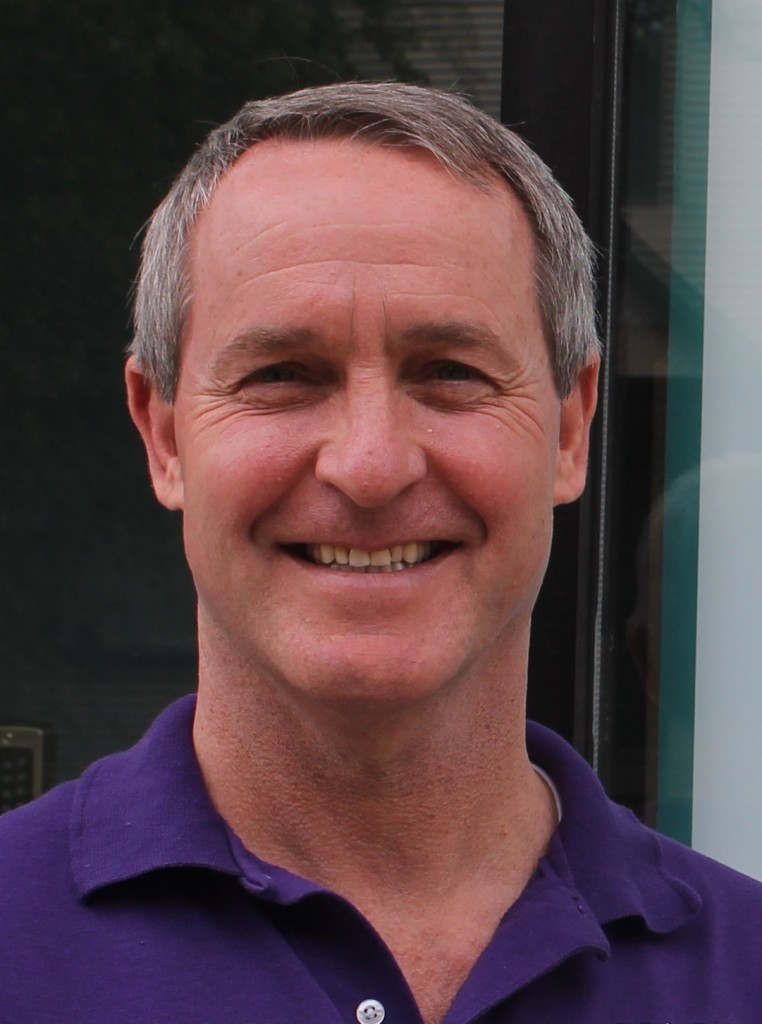 Chris Cinnamon
Tai Chi and Qigong Instructor
Chicago Tai Chi LLC
Energy Arts Certified
visit our website www.chicagotaichi.org