Schedule Update . . .  but first a message for our students and beyond.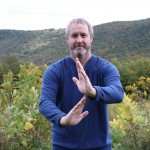 I started to draft a quick scheduling update to our students.  As sometimes happens, a different message came out.  I thought it might be useful beyond our current students.  If interested, read on!
If you want to jump right to the Schedule Update –  click here
Greetings Enso Tai Chi and Qigong Students,
Touching base on a few scheduling items.
But first, I want to commend you on the progress you all have made during the Winter Session.  You all are learning new (or rather ancient) material that can help your bodies function better at many levels.  In observing how your movements have progressed, it sure appears to me that your bodies are functioning better, at the very least at the level of physical movement.  That's a big deal.
One reason your bodies may be, to some degree, functioning better: you are gaining greater sensitivity to what is going on inside your bodies.  For example, you may be paying more attention to how you stand, sit, walk, or balance yourself.  You may be gaining greater awareness of where your 70% point is.  You may be gaining greater awareness of what your tissues feel like when your nerves are stressed.  You may be using class or your practice to release some of that stress, before those tissues start breaking down and sending signals of pain.
If you are experiencing any of this, good!  It is likely because of what you are practicing.  After all, the Tai Chi and Qigong we practice were developed over centuries to, among other objectives, help develop and maintain healthier bodies.
If you are not experiencing any of this, that's fine too.  Just keep practicing.  It'll come.
In short, your efforts are providing you with tools to help improve your life.
Here's the even bigger deal.   By improving your life, by feeling better, becoming more sensitive and less stressed, even to a small degree, you are more likely to improve the lives of those around you.  And that's when the practice starts helping much more than us as individuals.  That's when the practice starts helping, even in some tiny ways, humanity.
If the above themes interest you, and you are not currently practicing, two suggestions.  First, find a class and give it a try.  If one school or instructor does not work for you, find one that does.  Second, read Tai Chi, Health for Life, by Bruce Frantzis.  In this book, Bruce offers, from the perspective of a rare level of mastery, experience, and brain power, why Tai Chi does what it does for health and much more.  It was during Tai Chi instructor training that Bruce exhorted us to go forth and teach Tai Chi, not for ourselves, but to help, to some small degree, improve the world.
There you go.  On to the update
No Classes Monday 3/24 or Tuesday 3/25.  I am speaking at a conference in Minneapolis on Monday, returning Tuesday afternoon. and will be back for classes Wednesday.
Schedule your private session soon.  A few of you who took advantage of our holiday offer still have a private session coming.  I encourage you to schedule that soon.  It provides a good opportunity to focus on refining your form and learning new material.
Winter Session Ending, Spring Session beginning.
Winter Session:  Last day is Monday, 3/31.
Spring Session:  First day is Monday, 4/7.
Possible Sunday Session.  For those interested in an extra Sunday session, we might be able to have one at Enso on Sunday, 3/30.  That is not firm yet.  If interested, please let me know.
That's it for now.  See you in class!
Chris Cinnamon
Enso Martial Arts
Tai Chi and Qigong Instructor
Energy Arts Certified