New Year's Greetings from the Rockies!
I am wrapping up the year-end break with a visit with my daughter Sophia, Crested Butte resident and mountain girl. I've skied with Sophia since she was 5, and now, 21 years later, we're still at it. (Except now I follow her around the mountain!)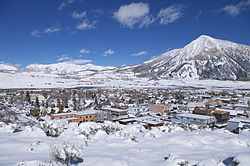 Plenty of fresh snow in Crested Butte
Tai Chi and Skiing
Besides doing lots of Tai Chi and Qigong, I continue to engage in a variety of "Western Exercise," including Alpine skiing, one of my all-time favorite things to do. On several memorable occasions over 45 years of skiing, I have experienced joy working my way down a snow-covered mountain slope. I'll take joy when I can get it!
What's really intriguing is how Tai Chi has clearly worked its way into my skiing.
For the aging athletes among us, this can be a big deal. Working Tai Chi principles into your other exercise can:
help reduce injury risk
increase biomechanical efficiency
better protect joints, and more.
Stay tuned for a post later this week where I share more about how Tai Chi and skiing come together for me.
Now about our Winter Session 2017.
Winter Session starts Tuesday, 1/10; new Friday classes added
Classes resume at our Enso Martial Arts location on Tuesday, 1/10. You can find the class schedule and other information on our website here. To register and pay online, go to our webstore.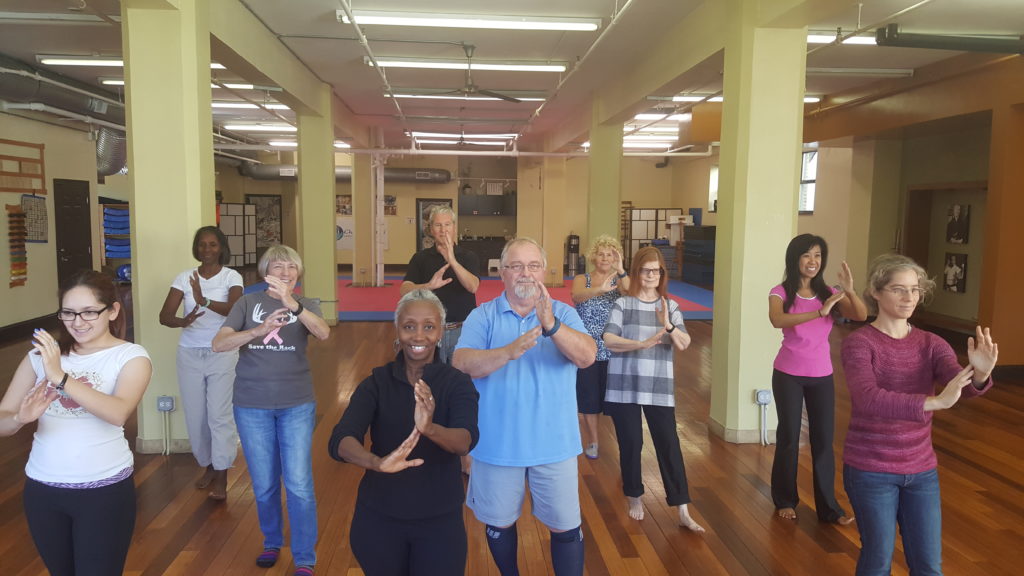 Chicago Tai Chi students enjoying some Wu Style Tai Chi
I am excited to announce two additional classes during this Winter Session, both on Fridays.
Fridays, 10 am – 11 am, Wellness Qigong with Jeanne Steen
Wellness Qigong is a gentle, yet thorough whole-body workout, suitable for beginners and more experienced practitioners. Wellness Qigong specifically targets joints, connective tissue, and major groups of acupuncture meridians with smooth, low-impact movements.
Jeanne has taught Wellness Qigong for several years, is a talented and deeply knowledgeable teacher, and students love her.
So its great news that Jeanne will now offer a Wellness Qigong class downtown.
Under our 1 class per week option, you can join us for Wellness Qigong each Friday. For students who opt for the Unlimited Class option (best value), you can join the Wellness Qigong class along with the other Tai Chi and Qigong classes.
Fridays, 11 am – noon, Tai Chi 1 with Jeanne Steen
In response to demand for more Tai Chi 1 classes, we are adding a Friday, Tai Chi 1 class. This class will generally cover the same material as the Tai Chi 1 class on Tuesdays.
Under our 1 class per week option, you can attend either Tai Chi 1 class. Under our Unlimited Class option (best value), you can attend both.
In my experience, beginners learn better with more instructor contact. Two classes per week is recommended.
Tai Chi 1 students are also eligible for a special price on our Online Introduction to Tai Chi Course. Our Online Intro Course has proven to be an outstanding resource for new students.
I strongly recommend new students who want to learn Tai Chi basics faster and better to purchase our Online Introduction to Tai Chi Course.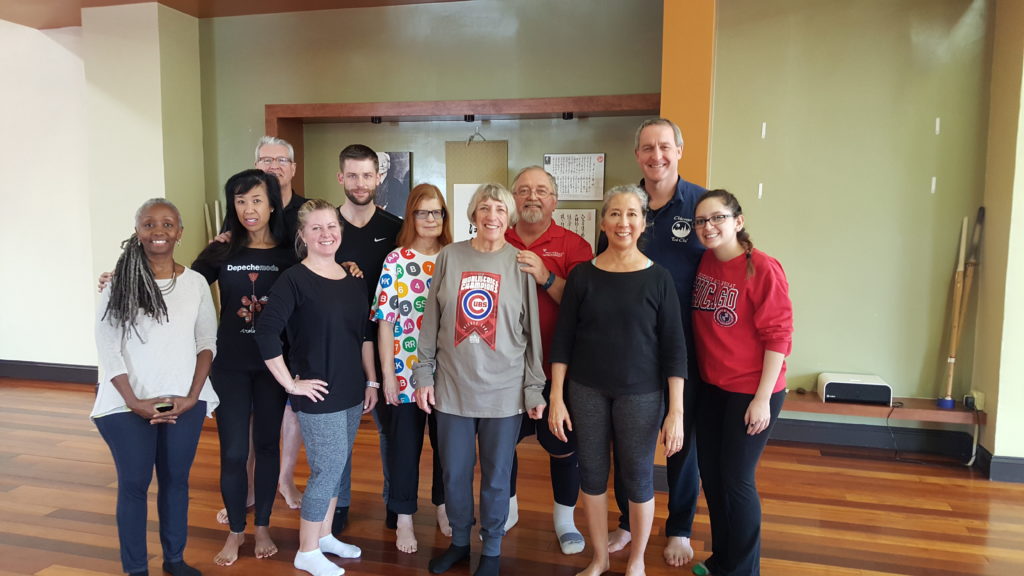 Feeling energized, healthy, and happy after Tai Chi class
That's all for now. Off to try to keep up with Sophia on the mountain.
Keep an eye out for my update on Tai Chi and Skiing this week.
Best,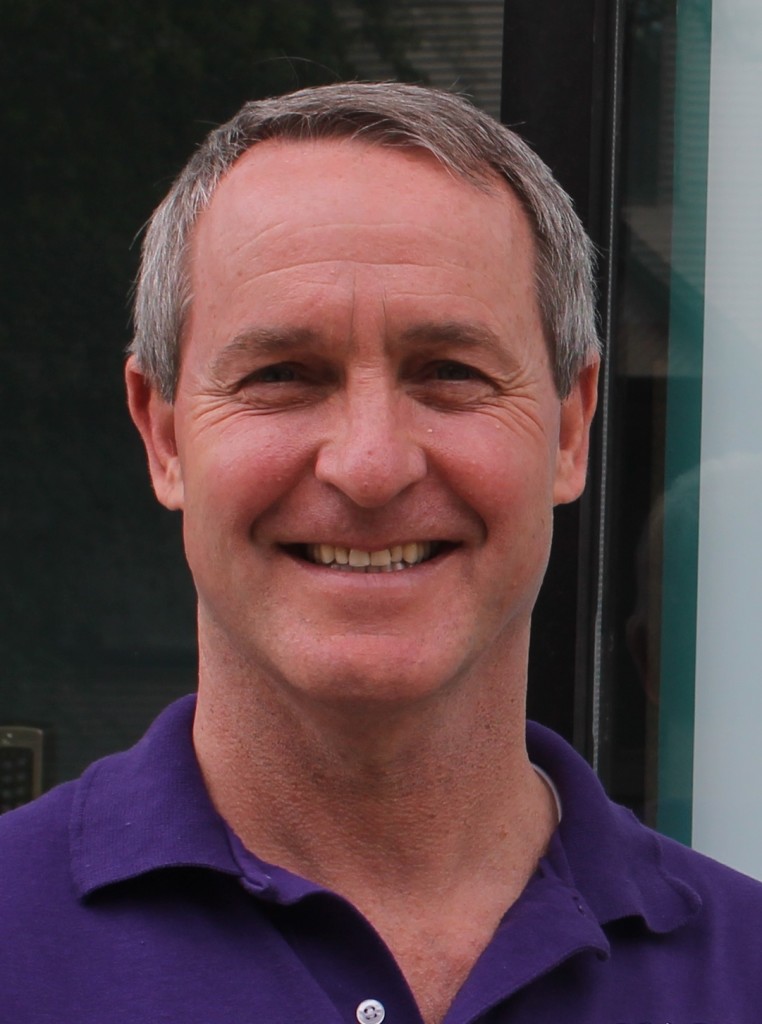 Chris Cinnamon
Head Instructor
Energy Arts Certified
chris@chicagotaichi.org
312-203-3557
visit our website www.chicagotaichi.org