Winter Session Update
With record cold outside, we've been busy with lots of Tai Chi and Qigong inside at Enso.  A quick update on what's new –
Dragon and Tiger Qigong
Our Continuing Tai Chi Practice Students have been working through Dragon and Tiger Qigong this winter as a warm-up for morning Tai Chi class.  All Continuing Practice students have made through the set's seven moves and are beginning to practice on their own.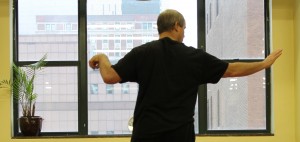 On Wednesdays, 11 – noon, I am teaching a dedicated Dragon and Tiger class to a delightful group that came to Enso to learn the set.  The group is notably "energy sensitive" and is really getting a lot out of Dragon and Tiger.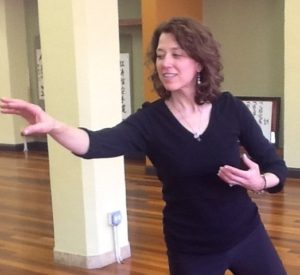 My main Tai Chi and Qigong teacher, Master Bruce Frantzis, brought Dragon and Tiger back from China.  He writes
"While studying for 10 years in China and as a Chinese qigong tui na practitioner, I saw hundreds of different qigong sets. However, none had the simplicity and effectiveness of Dragon and Tiger Medical Qigong.   It is my personal opinion that Dragon and Tiger Qigong is one of the most beneficial qigong sets ever developed in China.  It is fun to practice and many people begin to FEEL energy or chi moving in their body."
Our students' experiences certainly bear out Bruce's observations, as they learn to clearly perceive and move Qi with Dragon and Tiger.
If you are interested in learning more about Dragon and Tiger Qigong, please email me at chris@chicagotaichi.org
Wu Short Form
We have several new students working on the Wu Short Form this winter, all making good progress through the first third of the form, and beginning the first foray into the second third.  It is a pleasure to watch students' movement change as they continue to practice Tai Chi, even at a beginner level.  Movements become smoother, more connected, more circular.  Tai Chi works!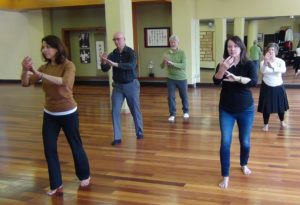 Wu Long Form
Two Continuing Tai Chi Practice Students and I have begun to work on the Wu Long Form, thanks to Energy Arts Instructor Don Myers.  Don visits from Geneva, IL every other Sunday, and we are all very much enjoying our exploration of the Long Form, and the interesting interweaving of familiar material from the Short Form, and lots of new material.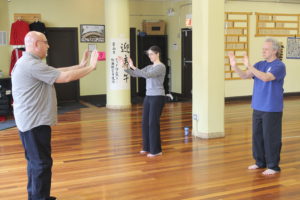 You can learn more about Don and his teaching at Silver Ox Tai Chi.
That's the news from our Winter Session.  If you are looking for Tai Chi or Qigong in the Chicago Loop, it's happening at Enso.  Come join us and improve your life!
Chris Cinnamon
Enso Martial Arts
Tai Chi and Qigong Instructor
Energy Arts Certified