About Chicago Tai Chi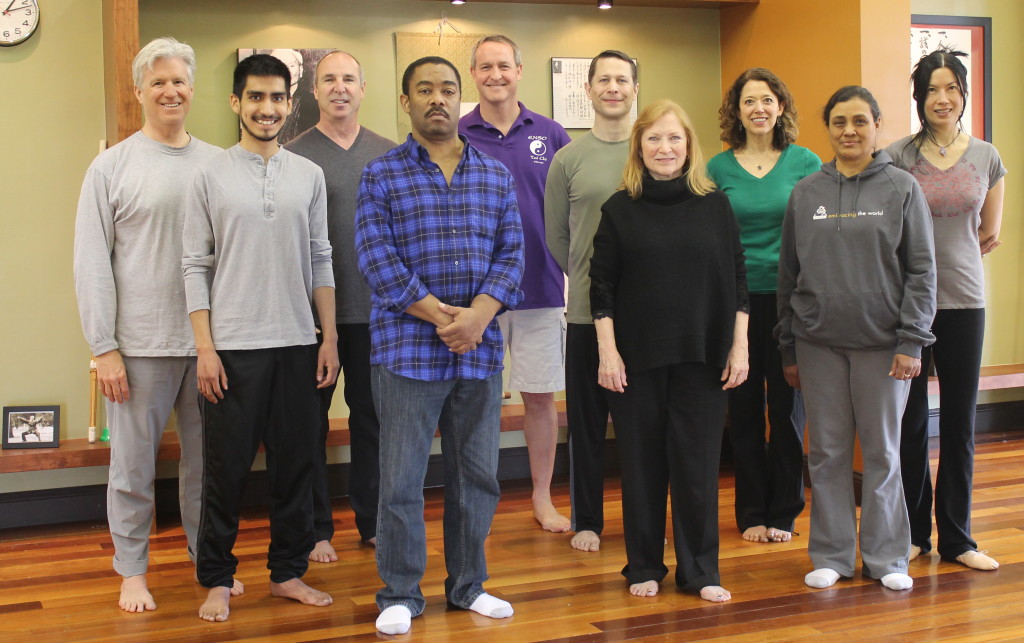 Authentic Tai Chi, Qigong, and Wellness Practices in the Chicago Loop
At Chicago Tai Chi, we base our teaching on the following principle:
We have a degree of choice over how we want to experience our later years and old age.  One choice is to decline. By that we mean increasingly reduced function and mobility, more doctor visits, more prescriptions, more surgeries, and all the associated pain and discomfort. Another choice is not to decline, or at least decline less. By that we mean taking greater control of our health and wellness, healing old injuries, maintaining and increasing function and mobility as we age, and relying less on invasive medicine.
We teach a process through which individuals can take greater control over their health and wellness. Tai Chi and Qigong are modalities in that process.
Most of the material we teach in ancient, "field tested" as health and wellness practices over centuries in China. Our Lead Instructor, Chris Cinnamon, has studied extensively under Taoist Master Bruce Frantzis, earning instructor certifications in Wu Style Tai Chi and multiple Qigong sets. Chris has brought this training back to Chicago, helping hundreds of City dwellers reduce stress, improve balance, increase function, promote wellness, and enjoy the many benefits of these fascinating arts.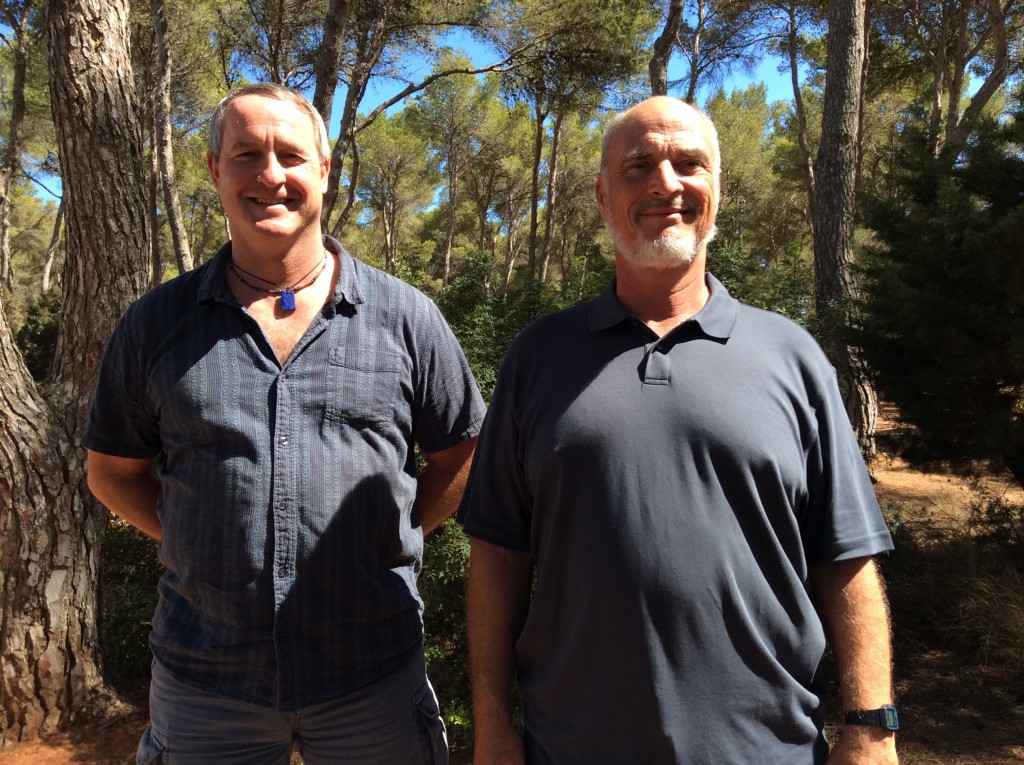 Chicago Tai Chi Instructor Chris Cinnamon and Master Bruce Frantzis
How We Teach
A key component of Tai Chi and Qigong is learning to release tension at ever deeper levels. Our Tai Chi and Qigong classes emphasize non-competitive, self-paced, enjoyable, learning. We foster a friendly, supportive, relaxed, and often light-hearted, learning environment.
We teach authentic Tai Chi and Qigong. For most of us in the West, proficiency with this material requires learning a range of new principles, movements, and skills. While Tai Chi and Qigong can be challenging at times, learning and practicing this material can lead to powerful benefits for health and wellness, and can open profound new levels of awareness to our bodies and minds.

While learning Tai Chi or Qigong takes a measure of dedication, one reason we practice and teach this material is because it's a lot of fun to do. This enjoyment of Tai Chi and Qigong infuses our classes.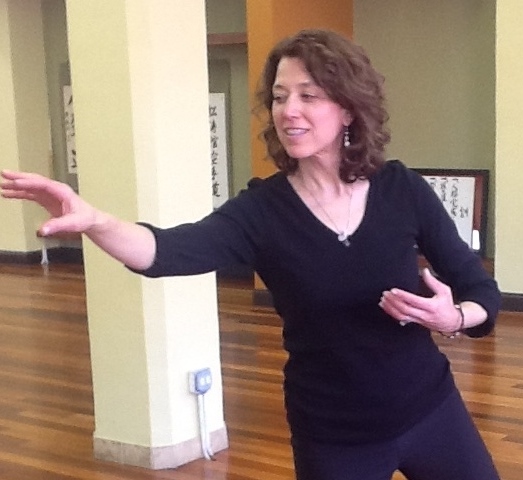 Instructor Jeanne Steen practicing Dragon & Tiger Qigong
Classes, private instruction, and workshops
We offer morning, midday, and evening classes. Check our class schedule here. We offer private instruction on an hourly or package basis. We regularly offer workshops.
To receive information on our classes, workshops, and other events, sign up for our email updates through the Sign Up box on the right of this page.
For Refund and Cancellation Policies, click here.
Wellness practices
In addition to Tai Chi and Qigong, we offer other Wellness Practices including:
Presence Practices for Meditation

Taoist Longevity Breathing

Reiki

EFT (Emotional Freedom Tapping)
These practices are taught in private sessions or workshops. For more information, email us at info@chicagotaichi.org